Our workers are very skilled in investment casting process , and strictly enforce the ISO9000 quality management system , focusing on manufacturing and the improvement and perfection of the casting process , and continuously improve the quality of casting products;
With 30 years experience in casting , we can provide optimized solutions of heat-resistant steel castings for users , Solidworks three-dimensional design software , AutoCAD engineering drawing software, These help to optimize casting process and structure and improve the technical level and product quality.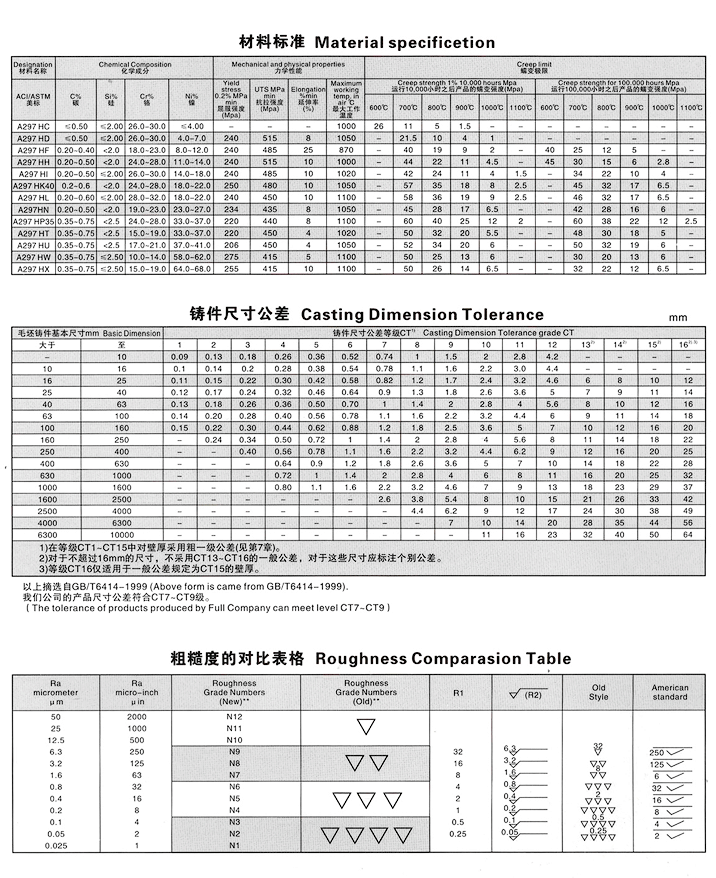 our technical experts are over 30 years experience for investment castings and sand castings, in the field of heat resistant stainless steels .
By centrifugal casting, we produce various radiant tubes, furnace rolls, sink rolls, stabilizing rolls, reformer tubes , cracker tubes.
we know how to optimize the cast process so that the quality be improved.