Qingdao Hexin Machinery is professional for manufacturing,sale and research of high temperature alloy centrifugal cast tube,Heat resistant steel precision castings and sand mold casting.
Qingdao Hexin Machinery is professional for manufacturing, sale and research of high temperature alloy castings, like centrifugal cast tube, investment casting cast heat treatment fixtures, tube sheets, heat resistant cast pipe fittings ,etc.

Our foundry has more than 400 staff, including nearly fifty people of engineering and technical personnel, covering an area of 40,000 square meters with the construction area of 25,000 square meters. Our company is the production base of heat resistant steel and high temperature alloy products. Our company has passed ISO9001 international quality system to ensure zero defects.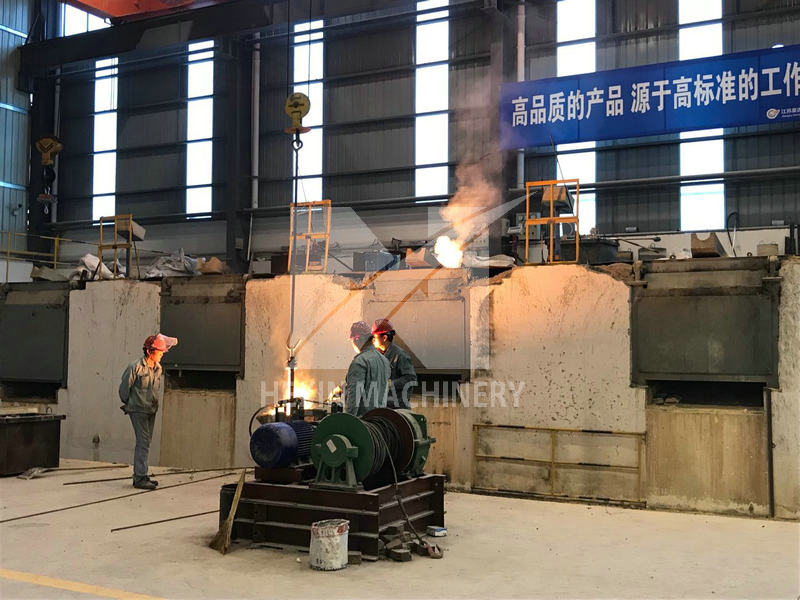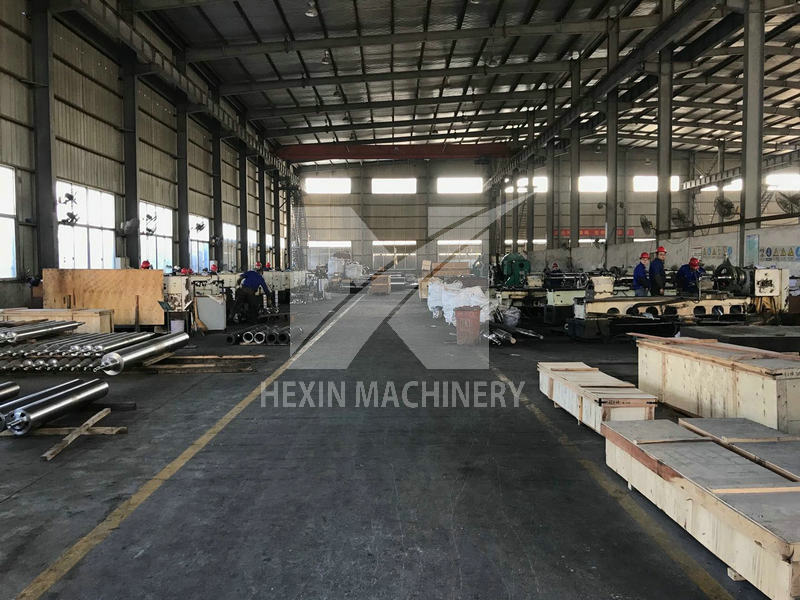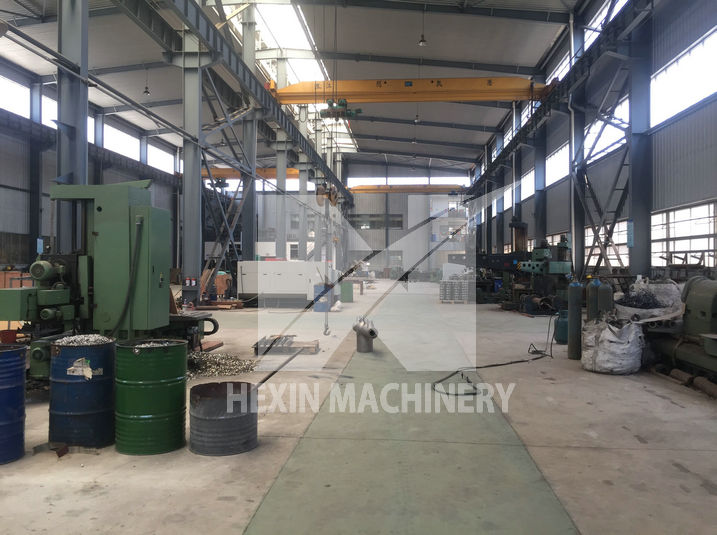 Qingdao Hexin Machinery Co., Ltd. attaches great importance to the quality control of castings, we regard technology and accuracy as the core efforts to develope, so we pay special efforts on technical teams build, we have a very professional technical team consisting of 8 technicians. The technician have accumulated rich production experience and valuable technological parameters.
VISION: to help our customers achieve goals, to help our staff realize their talents.
MISSION: to supply continuously reliable metal components with zero defect
CORE VALUE: Be honest, Be conscientious,Passion for details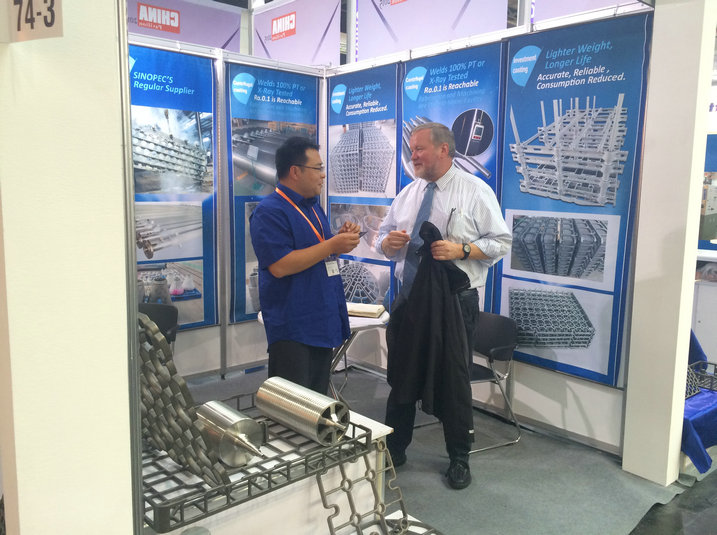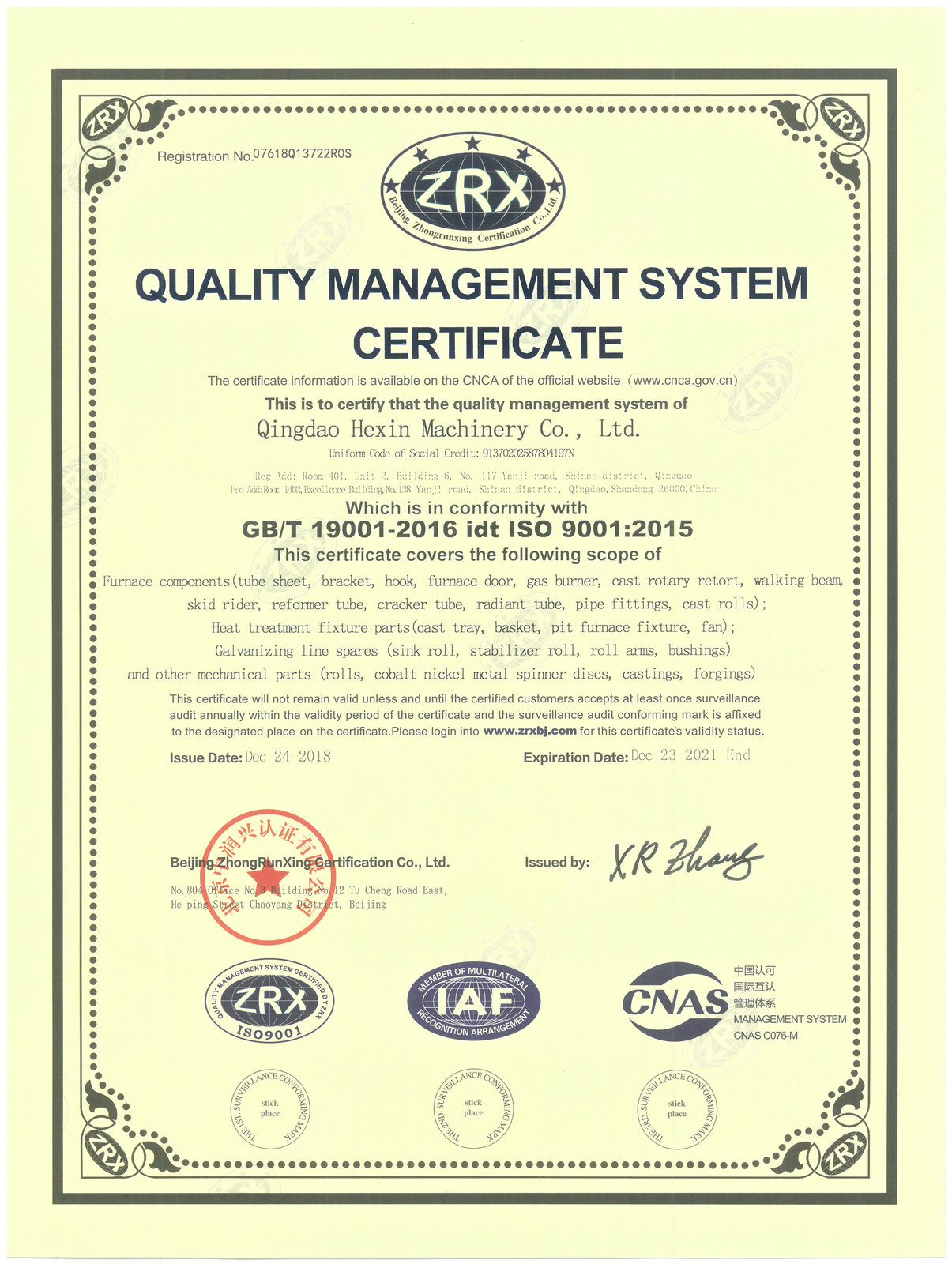 In order to improve product innovation and ensure product reformation, our company have direct technical cooperation and connection with Qingdao high-tech bureaus and universities, such as Qingdao University, Qingdao University of Science and Technology. We highly pay attention to innovation and improvement of technology and production. We establish a wide range of cooperative relations with the scientific research institutes, colleges and universities, constantly absorbing new technology, new craft, using the new material widely.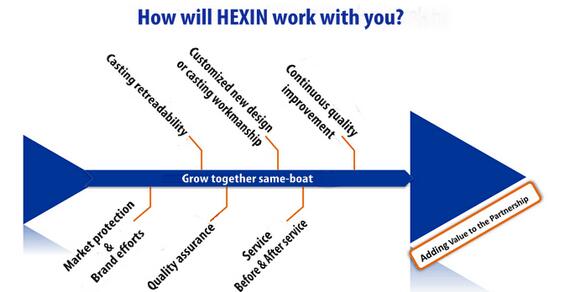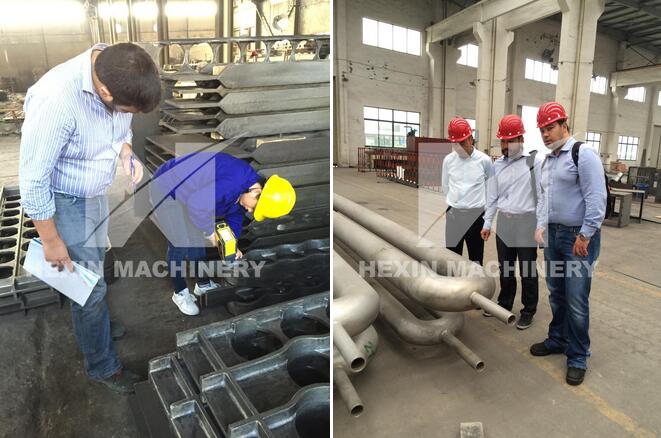 Our Main products:
Qingdao Hexin Machinery Co., Ltd. specializes in producing: Ethylene cracking furnace furnace tube, reformer furnace tube, all kinds of casting alloy elbow, casting tube sheet, hook, hanger, bracket and other heat resistant casting products. Furnace rollers, radiant tubes, sink roll, stabilizing roll, support arm and sleeve and other heat resistant alloy used for continuous galvanizing line(continuous annealing line), all kinds of heat treatment fixtures used for heating processing equipment, like tray, basket, fan impeller, pit furnace sling and other furnace heat resistant-ste
el castings. Widely used for famous brand heat treatment equipment, such as IPSEN, AICHELIN, FONTON, etc.

We admire the principle THE BEST OR NOTHING., that's is also how we take care of our business and production.
Our principle has also obtained a real harvest, which is our optimal top-quality products and we have been recognized by customers, we supplied cast baskets , cast trays, cast heat treatment fixtures to famous auto makers like Mercedes Benz, BMW, VW.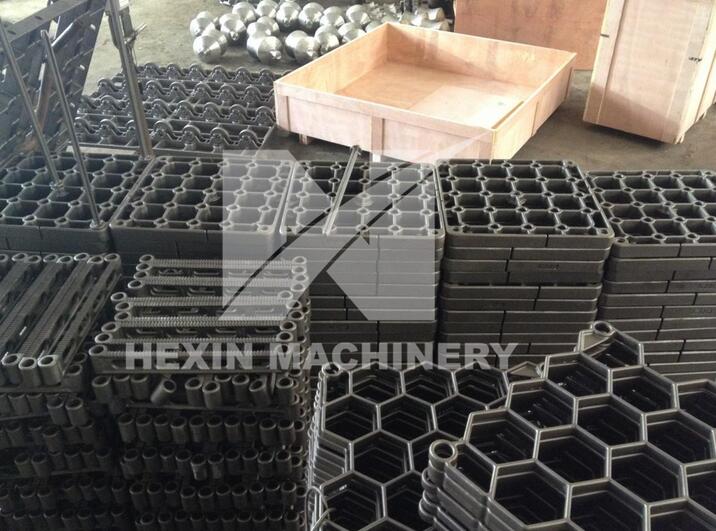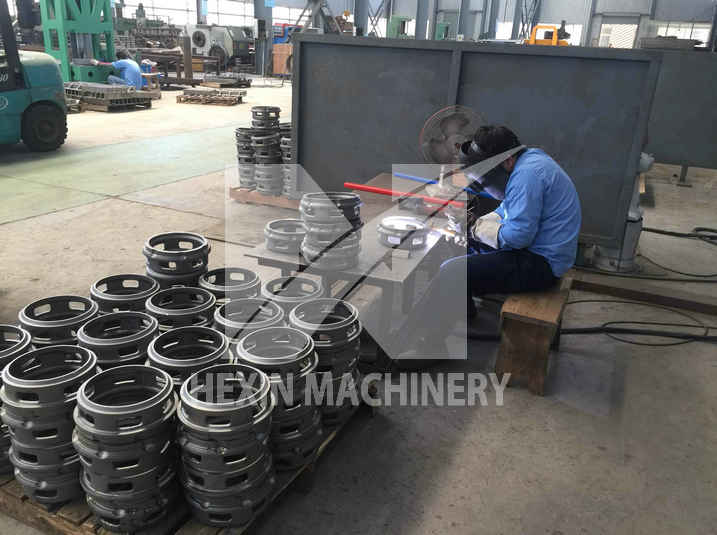 We committed to the strict quality control and strictly implement ISO9000 series quality management system, Ensure the castings in each process of each station "zero defect" production, Quality has won the acceptance of customers at home and abroad.
Welcome to view our website: www.hexinmachinery.com
We are confident that we can serve more customers and provide high quality and stable castings.