W-type radiant tube
The W-tupe radiant tube are usually used for continuous annealing line and galvanizing line vertical annealing furnace,Under the hydrogen nitrogen protective environment, and in order to avoid fuel combustion products contact with the workpiece, allows the fuel combustion procedure to carry out in the radiant tube, Tube is provided by natural gas or coke oven gas combustion heat energy,and radiate the heat to workpiece through tube wall,By way of radiation heat transfer outside tube,and make the strip steel running at a constant speed heated to 900℃quickly from the normal temperature,and make annealing treatment to strip steel.
straight pipe adopt centrifugal casting technology, liquid steel casted into various types of tube blank under the effort of centrifugal force, according to boring internal hole with boring mill,machining and welding groove with lathe, precision casting for the elbow,after inspection,
Welding and assembly straight pipe and elbow by argon-arc welding according to the drawing. Commonly used material is ZG40Cr25Ni20Si2, ZG40Ni35Cr25Nb, ZG45Ni48Cr28W5Si2,1.4848,1.4852,2.4879etc. NDT tests are strictly carried out, so that to make sure the offered radiant tube have long usage life.
Some regular data about W radiant tubes:
Range of Diameter: 60-2400mm
Max. Length: 7000mm
Min. wall thickness: 4mm
Casting Tolerance: ±1mm
Machining Toleracne: ±0.05mm
W type radiant tube
W type radiant tube used for continuous annealing furnace, continuous galvanizing line vertical annealing furnace, W-type radiation is no indirect oxidation heating element, under the protection of the atmosphere of nitrogen and hydrogen, let the heat through the tube wall radiation to the workpiece, the radiative heat transfer through the outer tube, annealing treatment was carried out on the workpiece.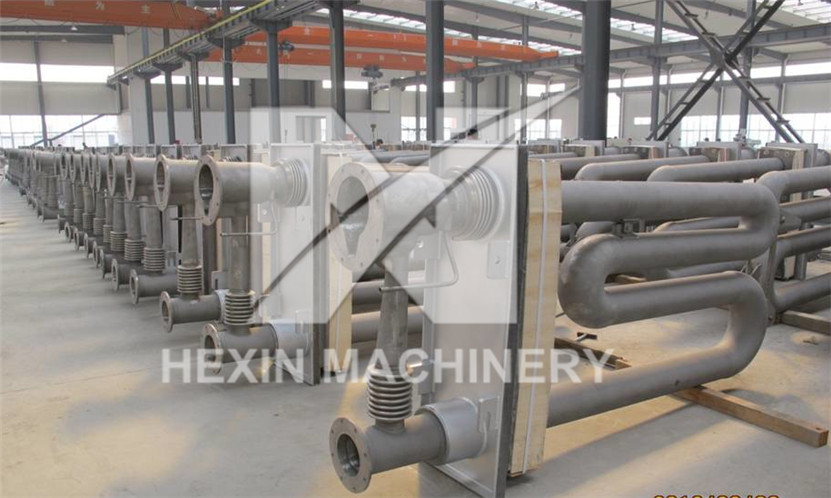 centrifugal cast radiant tubes
The straight pipe of W type radiant tube adopts centrifugal casting, the molten stell was casted into a variety of tube blank under the action of centrifugal force, after the boring machine boring hole, the lathe machining welding groove, bend adopts precision casting technology, qualified after the examination, to assembly and weld according to the drawing.
furnace heat radiant tube
The W type radiant tube is composed of a straight pipe and a bent pipe, and the connecting position of the radiating pipe is welded. W type radiant tube is a heating element, which is an indirect heating element, which is mainly used in the multi furnace, continuous furnace, and so on. Company has strong technical strength, complete detection means, strict implementation of advanced technical standards and production technology, win the trust of customers with high quality products.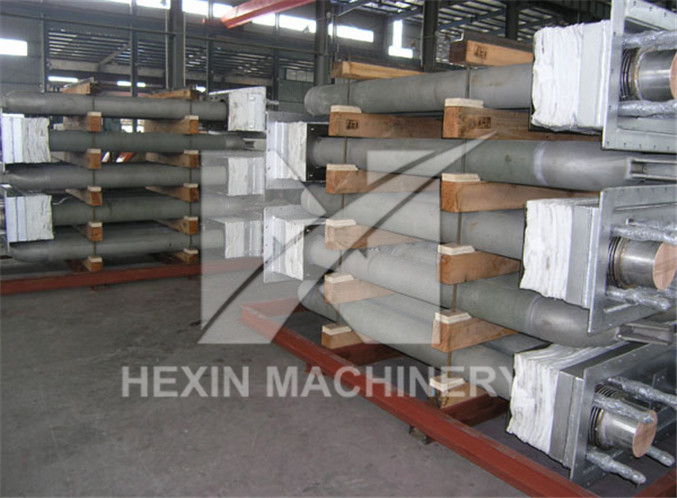 HEXIN Machinery produces various OEM wear and corrosion resistant components for the cement, lime, coal, shot blast machines,and iron Ore industries.
The castings HEXIN made generally are made from special irons and manganese steels, which are critically used in the sectiors of cement manufacturing,coal mining (surface and underground), copper smelting,crushers direct reduction of iron (DRI)
Iron ore manufacturing,Lime manufacturing. All the castings manufactured at HEXIN go through strict quality checks at all stages before being supplied to customers.
Contact Us
Tel.:
0086-532-6777 5336
Fax.:
0086-532-8898 7192
skype:
zhishuai.liu
Email:
info@hexinmachinery.com
Office address:
Rm 1402-1403, Excellence Bldg, No.128 Yanji Rd, CBD,Shibei Dist, Qingdao, Shangdong 266000, China