Pit furnace fixture
QINGDAO HEXIN MACHINERY specializes in producing various kinds of heat resistant alloy cast pit furnace fixtures. The main products are: pit furnace fixture, heat resistant fixture, pit furnace base, basket bottom, base tray honeycomb panels, round trays, hooks, etc. which are widely used in heat treatment furnace , multi-purpose furnace , large pit carburizing furnace from famous brand like Aichelin , Ipsen , Fengdong.
Based on years of production experience, the pit furnace base diameter range is 1000-4000mm. And the material according to furnace temperature are 1.4848, 1.4849,1.4865,1.4852,2.4879, can resist high temperature up to 1000-1200℃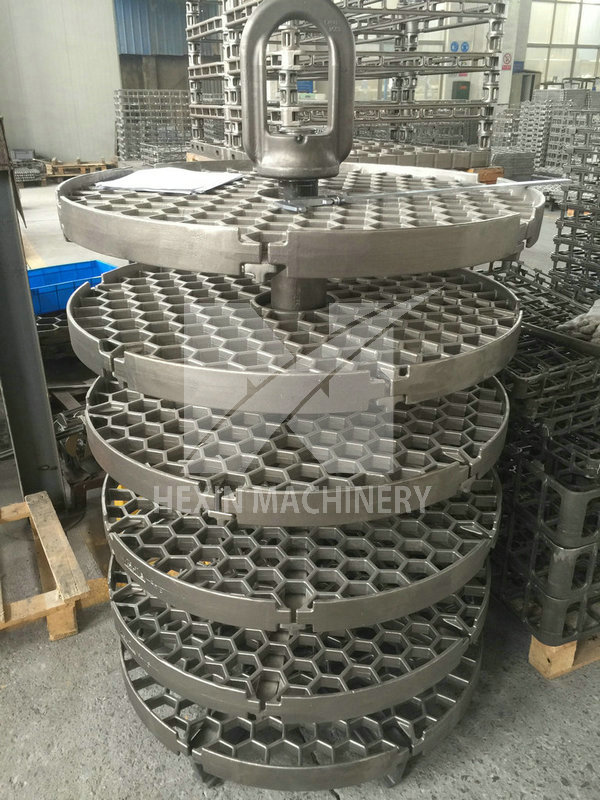 Cast fixture for pit furnace:
Our company has many years experience the production of pit type furnace sling,Pit type furnace base, diameter range is generally: 1000-4000 mm. According to the furnace temperature, generally the material is: 1.4848, 1.4849, 1.4865, 1.4852, 2.4879, resistant to high temperature 1000-1200 degrees. Excellent product quality has won the praise of customers at home and abroad.
Contact Us
Tel.:
0086-532-6777 5336
Fax.:
0086-532-8898 7192
skype:
zhishuai.liu
Email:
info@hexinmachinery.com
Office address:
Rm 1402-1403, Excellence Bldg, No.128 Yanji Rd, CBD,Shibei Dist, Qingdao, Shangdong 266000, China