Heat treatment furnace fan
QINGDAO HEXIN MACHINERY specializes in producing heat-resistant cast fan,fan blade ,fan impeller and other fan products that used for heat treatment furnace.The fans are mainly used to circulating the furnace atmosphere and make it evenly.They are mainly used in pit gas carburizing furnace , make the atmosphere evenly cracking ; pit tempering furnace, multi-purpose furnace to make the furnace temperature uniform. The production process is precision casting,and then machining,PT test ,dynamic balance and static balance tests.
Based on our years of heat resistant furnace fans production experience, the general materials are:1.4848,1.4852,2.4879.and according to different furnace usage situations to choose different material,can resist maximum temperature up to 1250℃.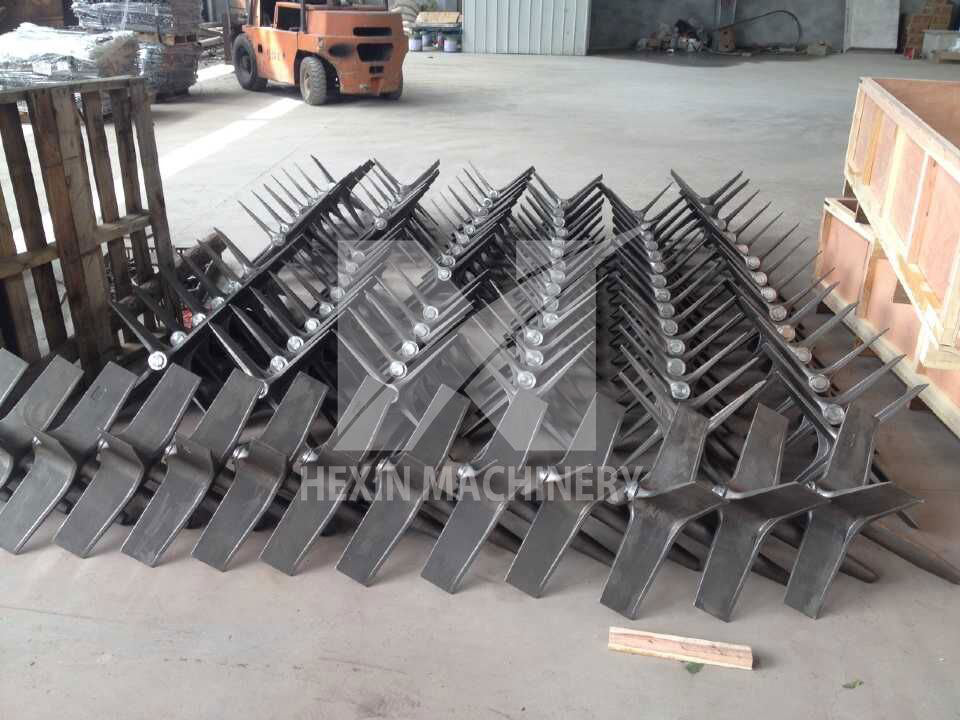 High temperature furnace fans:
Heat resistant steel fan for heat treatment furnace, mainly used for circulating furnace atmosphere, so that the furnace atmosphere is uniform. According to experience of years of heat-resistant steel fan casting, commonly used materials: 1.4848, 1.4852, 2.4879. According to the customer the stove use conditions different heat-resistant steel material selection, this group of fans have been processing inspection is completed, waiting for customer acceptance after delivery.
HEXIN Machinery produces various OEM wear and corrosion resistant components for the cement, lime, coal, shot blast machines,and iron Ore industries.
The castings HEXIN made generally are made from special irons and manganese steels, which are critically used in the sectiors of cement manufacturing,coal mining (surface and underground), copper smelting,crushers direct reduction of iron (DRI)
Iron ore manufacturing,Lime manufacturing. All the castings manufactured at HEXIN go through strict quality checks at all stages before being supplied to customers.
Contact Us
Tel.:
0086-532-6777 5336
Fax.:
0086-532-8898 7192
skype:
zhishuai.liu
Email:
info@hexinmachinery.com
Office address:
Rm 1402-1403, Excellence Bldg, No.128 Yanji Rd, CBD,Shibei Dist, Qingdao, Shangdong 266000, China