Cast Radiant Tube P Shape
Product Category:
Radiant tubes and Recuperators
Price:
Negotiation
Other than the regular radiant tubes of W-type,U-type and I-type , we also customized various of special shape radiant tubes according to the request of the customers drawings or furnace type, like S type, O type, P type and more.
Those special radiant tubes are also produced by centrifugal cast tubes, with investment cast elbows, made from heat resistant alloys.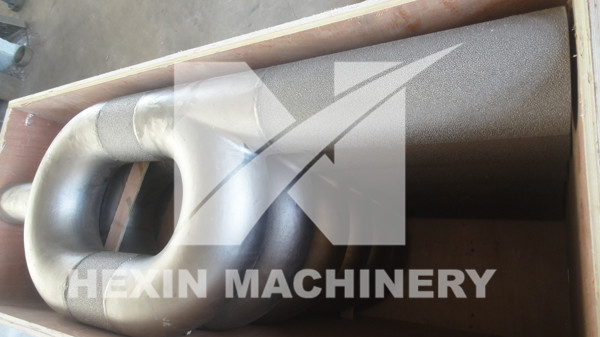 cast radiant tube p shape
This batch of radiant tube was customized for foreign customers, according to customer requirements, processing, inspection completed, complete the packing, waiting for delivery.

HEXIN Machinery produces various OEM wear and corrosion resistant components for the cement, lime, coal, shot blast machines,and iron Ore industries.
The castings HEXIN made generally are made from special irons and manganese steels, which are critically used in the sectiors of cement manufacturing,coal mining (surface and underground), copper smelting,crushers direct reduction of iron (DRI)
Iron ore manufacturing,Lime manufacturing. All the castings manufactured at HEXIN go through strict quality checks at all stages before being supplied to customers.

Contact Us
Tel.:
0086-532-6777 5336
Fax.:
0086-532-8898 7192
skype:
zhishuai.liu
Email:
info@hexinmachinery.com
Office address:
Rm 1402-1403, Excellence Bldg, No.128 Yanji Rd, CBD,Shibei Dist, Qingdao, Shangdong 266000, China