U-type radiant tube:
The U-tupe radiant tube are usually used for continuous annealing line and galvanizing line vertical annealing furnace, under the hydrogen nitrogen protective environment, Tube is provided by natural gas or coke oven gas combustion heat energy,and radiate the heat to workpiece through tube wall, By way of radiation heat transfer outside tube,and make the strip steel running at a constant speed heated to 900℃quickly from the normal temperature, and make annealing treatment to strip steel.straight pipe adopt centrifugal casting as casting, precision casting for the elbow,the material is high nickel chromium alloy cast steel, such as 2.4879,1.4852,ZG45Ni48Cr28W5Si2、MORE1、MORE2.
These can be with or without flanges, bellows, collars, and/or insulation already installed.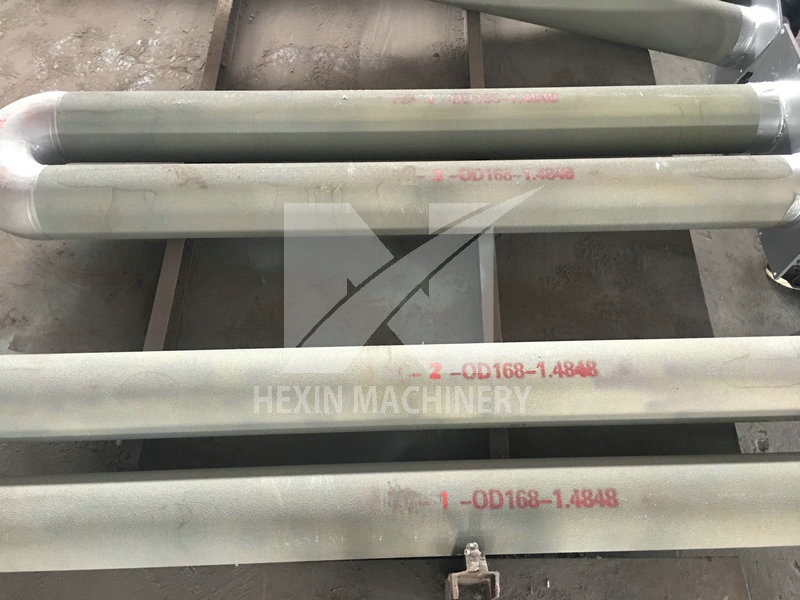 radiant tubes for heating furnace
Radiant tube heating is available for protective gas and corrosive atmosphere furnaces, such as continuous furnace, drum furnace, pit furnace etc.. Our company is the professional manufacturers for the production of heat-resistant and wear-resistant steel, possess the production process of precision casting, centrifugal casting, resin sand casting. Precision casting process to produce a variety of high nickel, high chromium heat-resistant, wear-resistant castings, won the high value from domestic and foreign customers.
HEXIN Machinery produces various OEM wear and corrosion resistant components for the cement, lime, coal, shot blast machines,and iron Ore industries.
The castings HEXIN made generally are made from special irons and manganese steels, which are critically used in the sectiors of cement manufacturing,coal mining (surface and underground), copper smelting,crushers direct reduction of iron (DRI)
Iron ore manufacturing,Lime manufacturing. All the castings manufactured at HEXIN go through strict quality checks at all stages before being supplied to customers.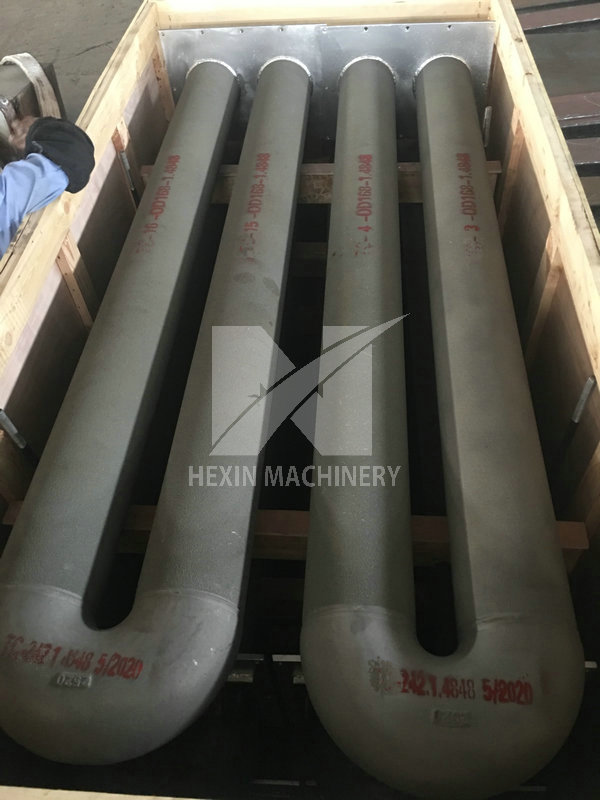 Contact Us
Tel.:
0086-532-6777 5336
Fax.:
0086-532-8898 7192
skype:
zhishuai.liu
Email:
info@hexinmachinery.com
Office address:
Rm 1402-1403, Excellence Bldg, No.128 Yanji Rd, CBD,Shibei Dist, Qingdao, Shangdong 266000, China