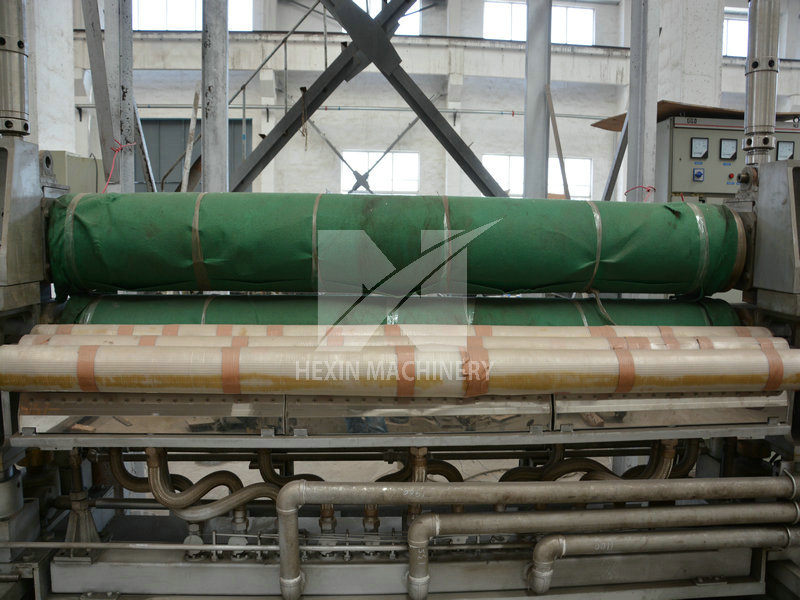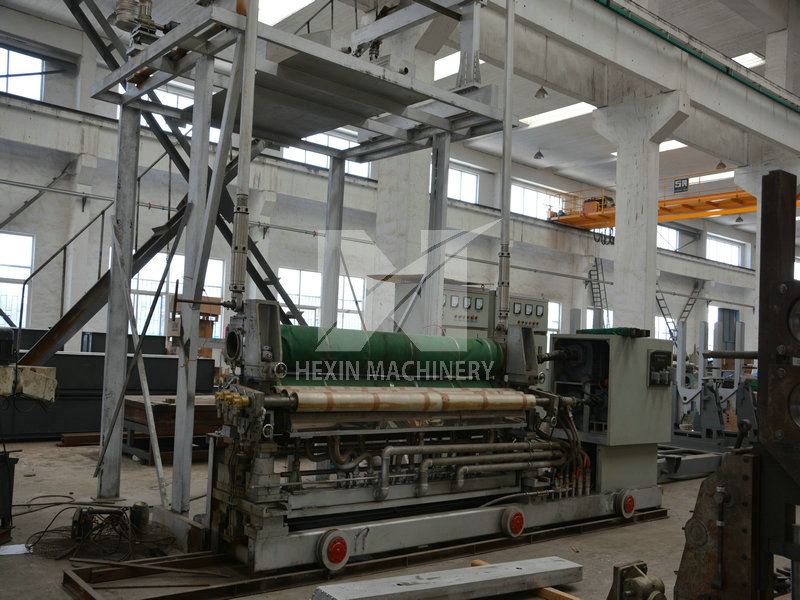 Qingdao HEXIN , possesses a high-quality team in professional research, product manufacture and marketing. Since the foundation of our company, we have researched and produced a series of glass equipment.
We successfully promote products to glass industry, relying on good reputation, top-ranking services, senior industrial experience and abundant technical strength. The general professional knowledge of glass equipment makes a solid foundation for future challenge.
Qingdao HEXIN , insists on the philosophy of "Integrity is Gold, the Way of Operation" and insists on the direction of "creative development and hard work" for the simultaneous realization of both economic and social benefits.
HXY-1400 Calender Machinery
I .Use
HXY-1400 calender unit is to be improved on the basis of domestic and foreign similar calender, having a more rational structure, high degree of automation.
HXY-1400 calender unit is suitable for ultra-white embossed glass and ordinary embossed glass production and processing.
II. Performance and parameter
1、Application of plate width
For rolled plate glass 1400mm in width;
The fuselage shape size(mm): 2800*1800*2300
Weight:6500kg
2、Power device
Calendering machine main motor model R107DV132S4/VS/TF
Motor Power 5.5KW
Motor reduction ratio 141.28
Motor output speed 9.9r/min
Motor operating voltage 380V/660V/50HZ
Walking calender motor model Y90L-4
Motor Power 1.5KW
Motor speed 1400r/min
Motor voltage 380V
Reducer Model WPDA Specifications 100
Gear ratio 1:40
Walking speed 9M/min
Calender lateral movement motor model Y90S-4
Motor Power 1.1KW
Motor speed 1400r/ min
Motor voltage 50Hz Reducer Model NMRV Specifications 063
Gear ratio 1:20
Translational velocity 30mm/min
3、Various body dimensions, motor selection, the upper and lower rollers specifications designed according to user requirements.

HEXIN Machinery produces various OEM wear and corrosion resistant components for the cement, lime, coal, shot blast machines,and iron Ore industries.
The castings HEXIN made generally are made from special irons and manganese steels, which are critically used in the sectiors of cement manufacturing,coal mining (surface and underground), copper smelting,crushers direct reduction of iron (DRI)
Iron ore manufacturing,Lime manufacturing. All the castings manufactured at HEXIN go through strict quality checks at all stages before being supplied to customers.
Contact Us
Tel.:
0086-532-6777 5336
Fax.:
0086-532-8898 7192
skype:
zhishuai.liu
Email:
info@hexinmachinery.com
Office address:
Rm 1402-1403, Excellence Bldg, No.128 Yanji Rd, CBD,Shibei Dist, Qingdao, Shangdong 266000, China